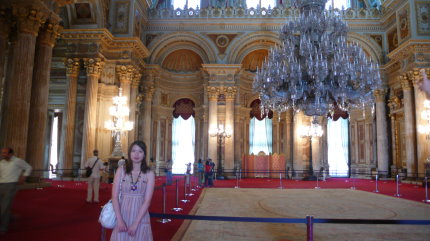 today i woke up at 11. i can't believe it. i don't like a normal tourist who is very busy to visit everywhere. i just want to take my time to visit. i want to really enjoy here not hurry to visit everywhere. it's holiday, isn't it?
today i ate breakfast: sausages, bread with cream, cucumber, tomato and black olive with Birgul and Elif.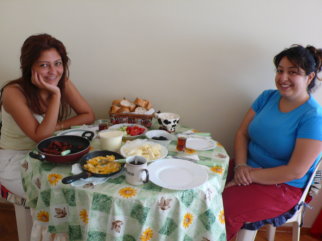 we also have black tea. i really love turkish cream. it's fantastic!!! sausages are a little salty and spicy. black olive for me tends not be delicious. to be honest, i don't like olive, no matter how it is made.
than, we went to Dolmabahce Sarayi.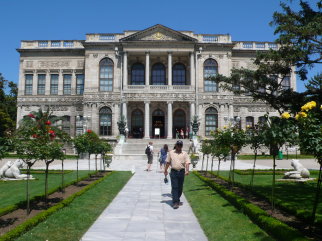 We all use student card to get discount price except Jimmim. Jimmim, who is Birgul's cousin from Izmir, is looking for job in istanbul. he is friendly. and if u want to take pic there, u also have to pay extra camera ticket and then u have to tie it on ur camera. it's quite funny.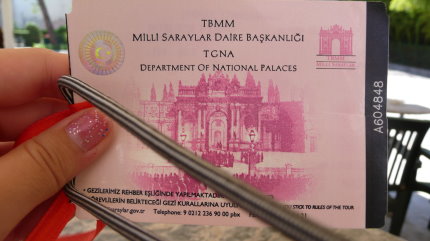 before u enter, u have to wear red plastic bag. u can't go inside everywhere without introducer. we have to walk on the carpet.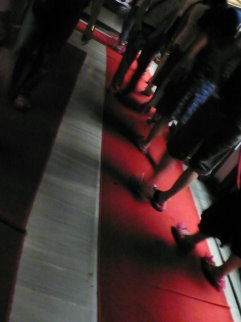 The palace is built beside the sea.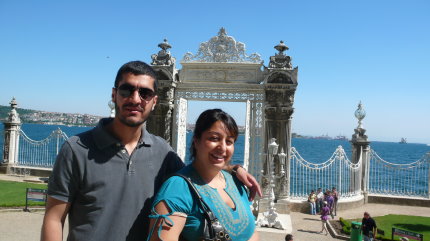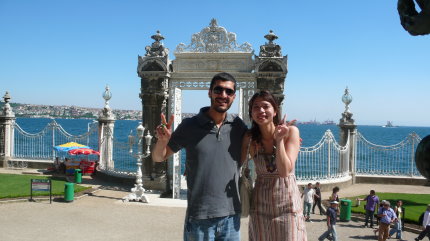 i think they really like to use crystal to decorate everything, especially the light.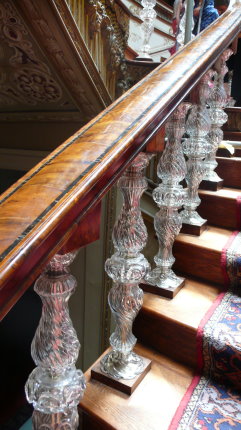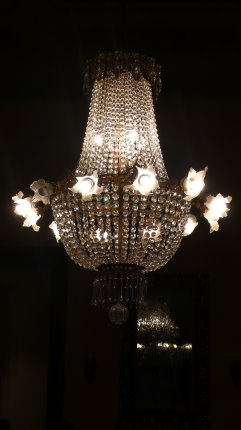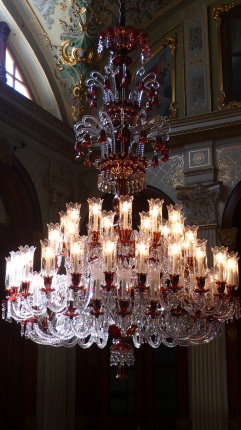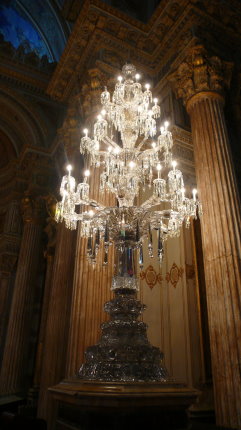 they also display things from other country. i'm still curious how to preserve the animal carpet, especially head. i think it's difficult to make because they explore in air.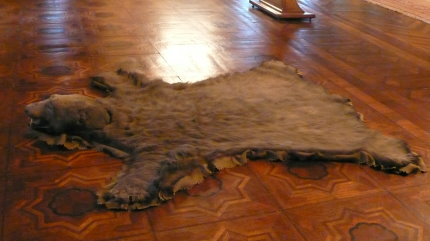 of course, it's very luxury inside. they also use "real" gold to decorate it. u can see almost everything is in pairs. All carpet is handmade. when u visit, u have to be careful when u walk because carpet cover on the ground.
the most interesting thing is Jimmim and Birgul ask soldier for me to take pics with him.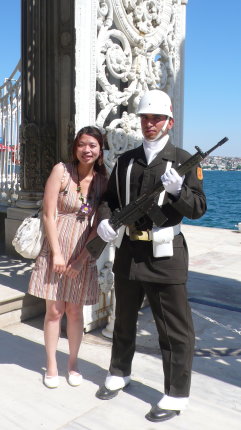 we thought he would say no because they can't move at all as Taiwan's military.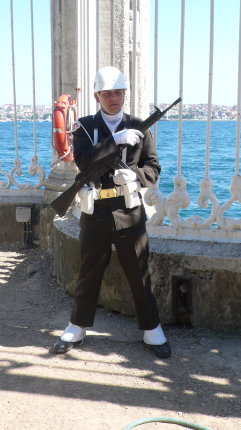 the sword behind soldier, i don't know it's a real or fake one. the soldier said it's fake, but Jimmim said it's real. i don't know who i should listen to.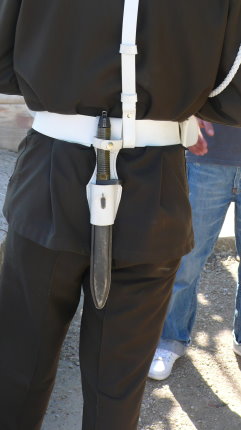 speaking to the army, i asked some questions because Jimmim's just finished his army. they stay in the army about 6 months (after u finish your university). they seems not have holiday. maybe just one day off /20days. they also can't choose where r u going to. Jimmim said 3 of his friends were dead in the army because they went to the east of turkey. it's very dangerous there. some terrorists live there, so....it's sadness. i don't know why we have war in this world. everything we can solve out without fighting.
2 things i'm interested in as below:
i like this because it has tukish mark on it. cute~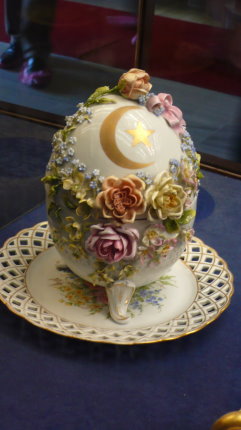 i like red, so....love it~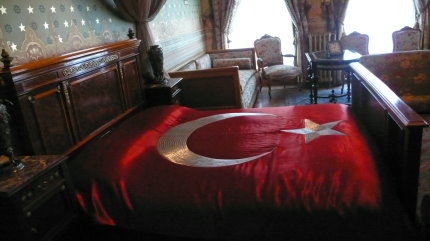 after sightseeing. we all felt tired. so we went home to prepare dinner. i really love to watch man to cook, especially tukish man because they have serious male chauvinism. today's dinner: traditional turkish rice, beans with tomato and yogurt with cucumber.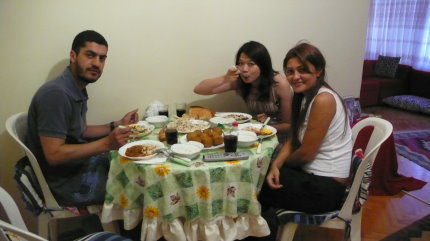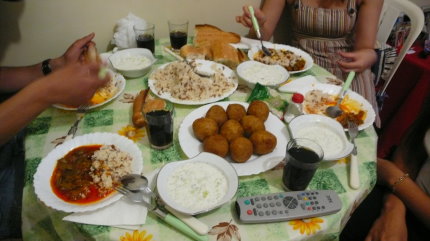 it's really funny thing. i help Birgul to wash up dishes. she said i did very well. i can marry to tukish guy. i said u can make boyfriend here, but not husband. ha~ they won't help any house working. Men always think they are right. i said a lot of hello to Elif's relatives. it's quite interesting. they are friendly and hope i can visit their city. it's shame i've just got short time here.
In turkey, i just watch CNBC-e channel. this is the only channel to broadcast english programme. i'm very surprised i can watch Prison Break and X-file.
------------------------------------------------------------------------------------------------------------