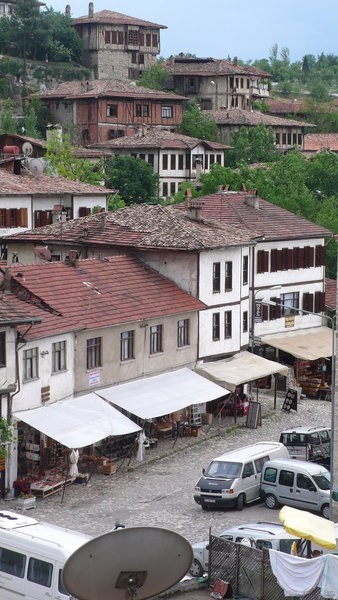 We took about 6 hrs by coach from Istanbul to Safranbolu. Metro is much better than England's. their seat distance is longer and they also offer food and drinks. i still think the best coach is in Taiwan. it's much more comfortable.
When we arrived Safranbolu, we don't know where we are going to live. we didn't book before. fortunately, there r 2 tourists from Korea. we just follow them and live the same hotel. the hotel is called KAIKIAE. of course, we asked for discount. they still insist on their price one night 15 YTL (about 5 pounds). Actually, this price is ok for us, but we still try to get more discount. we talked about 30 mins later. finally, they won. ha~ i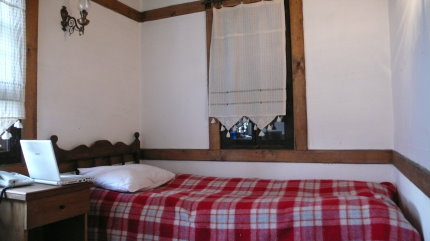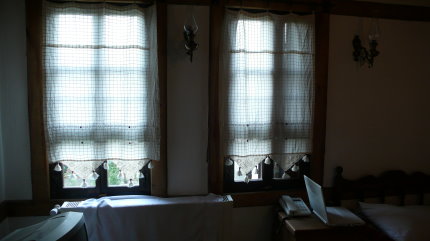 t's very funny, because the reception speak english not very well. when we argue the price, he always use software "turkish language translate to english) body language is very important in Turkey.
i slept until 10:30. then, i started having a shower and breakfast.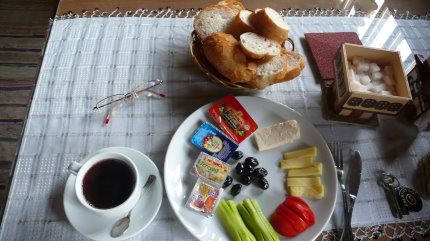 i was very surprised that Jess didn't need to sleep. about 12:30, we went out to go around this small town. it's more quite and peaceful then Brighton. acturatelly, here is nothing, just building.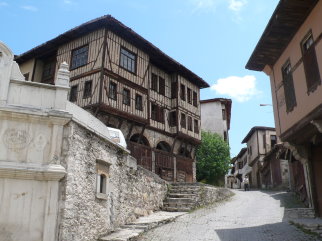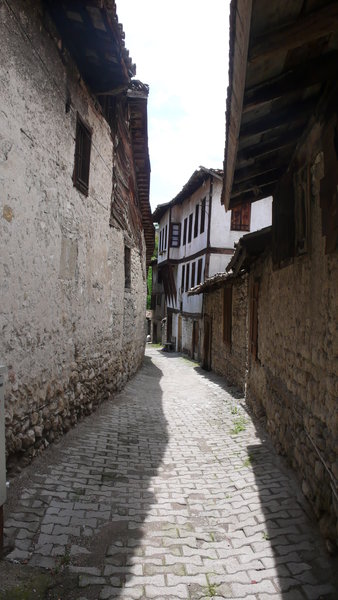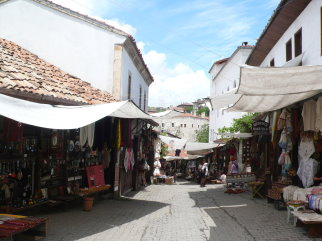 what's the most interesting thing is the kids were very happy when they saw us. they want to take a pic with us. they are really innocent and friendly.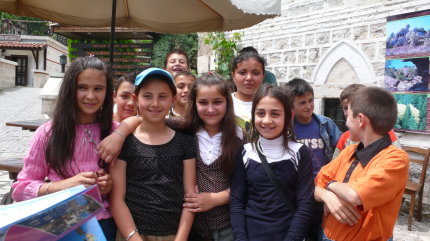 we separated because Jess want to go visit by bus. i don't go with her because the route is not interesting for me. i tried to buy post card here and sent to myself. it's quite difficult to buy, i asked a lot people. they are really friendly although they don't know English. they took me directly where i want. thanks god! then, i went to turkey top 10 coffee shop --Arasta Kahvesi. it's quite beautiful there. i don't really know the coffee is good or bad. for me, no very bitter is good. ha~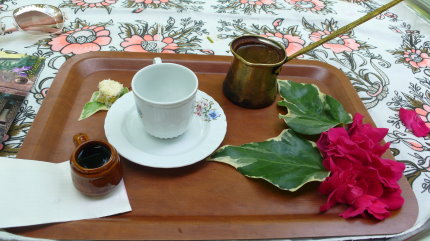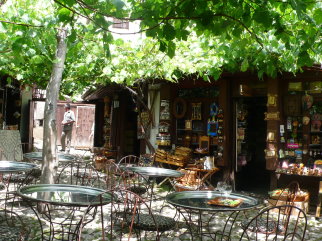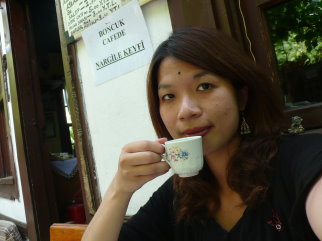 after that, i went to 2 Museums here. i think it's so so. they just display old things such as bed, chair, clothes..not very interesting. the house u know... it let me feel strange, because only me visit there, the house is quite old and a little dark like gost house in the movie. than i tried to go to the 3rd Museum. i didn't go because there was a boy, about 8~10 years old. he asked for money. and quite rude. i'm a little afraid he will do something bad for me. nobody is there. just me and him. i decided to try to leave there, quickly go back to the center town. i met Jess when i went back. suddenly, there was heavy rain. we were very lucky one man sent us back to hotel by car.
i fell asleep again. it's dark outside when i woke up. i can see the star in the sky. there is no night scenery here. it's really quiet here.
later i'm going to bed again because tomorrow morning i'm going to take bus to Ankara.